I'm Alyce from Blossom Heart Quilts, an Aussie ex-pat sewing it up in Chiba, Japan for a few years while my husband does his science thing. I have loved the opportunity to really enjoy the amazing delights that the Japanese fabric industry has to offer, like Kokka's scientist fabric! So I am thrilled to be here today to share some of that beautiful Japanese fabric and how much fun I have playing with it.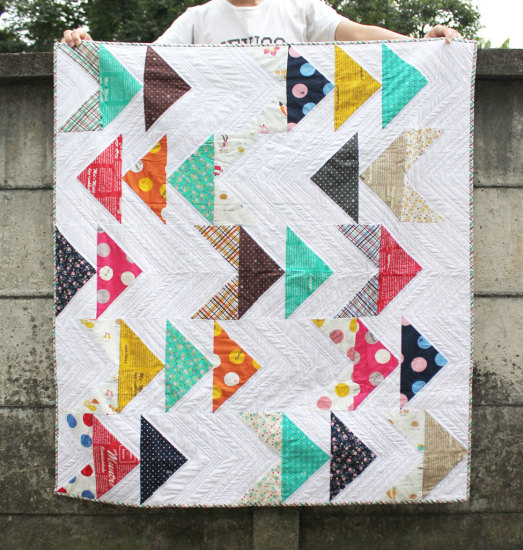 When I opened up the parcel full of these beautiful fabrics, I admit I was a little scared of trying to mix them together with such a gorgeous variety of colours and prints! I normally work within a tight palette of colours, but when I took a step back, I could see the cohesion.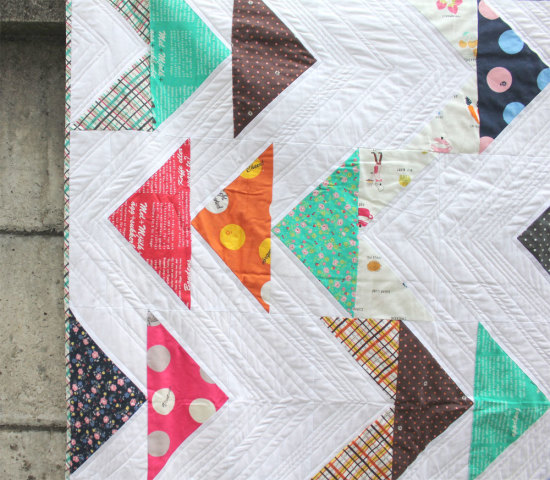 I wanted to create some space and movement, which automatically brings flying geese blocks to mind. The cuts of fabric I was sent were perfect to whip up 5″x10″ blocks, with some inverse blocks to create tails for some print geese using a lighter-saturated print.
I pieced the scraps together for the back, roughly in colour groups, and got to quilting.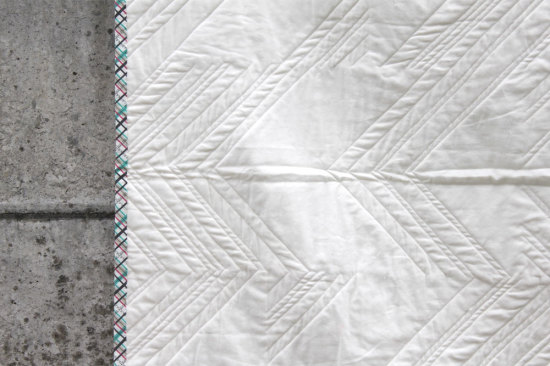 By straight-line quilting 1/4″ from each seam and randomly spread out in between, I created trails up and down the quilt to keep the eye moving around from each beautiful Lighthearted print to the next.
Happy hunting!
Alyce
Blossom Heart Quilts
Blossom Heart Quilts patterns
Photo credit: Frances Arikawa
This post was written by Alyce Blyth and coordinated by Frances Arikawa.
Lighthearted is a quilting cotton collection that will be shown at Quilt Market in Houston on October 25th 2014. If you would like to be able to purchase prints from the Lighthearted collection locally, please be sure to let your favourite fabric store know. If you are a store owner planning to visit Quilt Market do come and say hi at booth no. 656, 756.